Clough Undergraduate Learning Commons
The five-story, 222,000-square-foot Clough Undergraduate Learning Commons (known as Clough or CULC) includes classrooms, labs, academic services and student commons areas. Named in honor of former Institute President G. Wayne Clough, it opened in 2011.
The building serves as an interdisciplinary facility to encourage collaboration and technologically enhanced teaching and learning.
Services, Resources & Features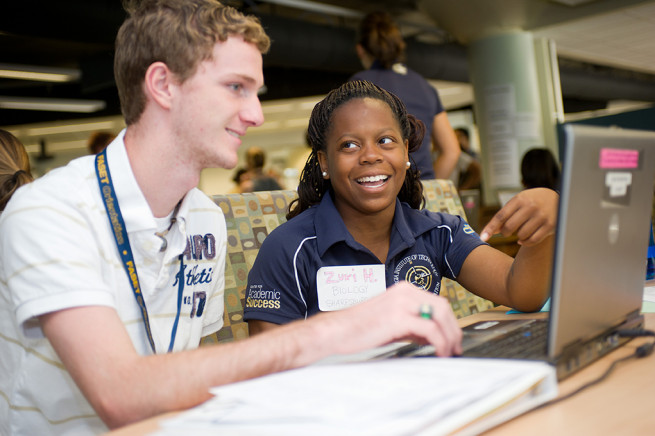 Georgia Tech has a central "Help Desk" for undergraduate students who have questions or need help with their academic careers located on the second floor. The core desk features academic professionals who can direct students to the right offices, resources, faculty/staff members, or answer the question on the spot. Additionally, students can seek out answers to general advising questions, get help picking a major, or schedule an appointment with a major-specific advisor.
This is the "one stop shop" if you have a questions about opportunities such as getting involved with research, studying abroad, applying to graduate school, or starting co-op, to name a few.