The Georgia Tech Archives
Select a search portal below to locate specific types of materials.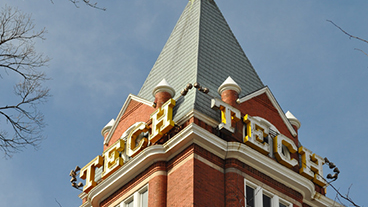 The Institutional Archives documents Georgia Tech's origins, history, and development. The collections evidence the traditions and creative output of Georgia Tech faculty, staff, students, and alumni. Collections in this archive contain the records of Georgia Tech's administrative offices, educational programs, standing bodies of the faculty and staff, extracurricular organizations, and more.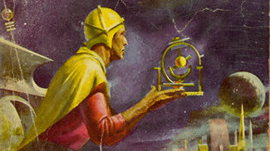 The Georgia Tech Science Fiction Collection is one of the largest science fiction collections in the United States. The collection has over 10,000 science fiction and fantasy novels, anthologies, and more than 1,000 magazines. The Georgia Tech Science Fiction Collection also contains records documenting the fandom of the science fiction, fantasy, comic, and affiliated genres.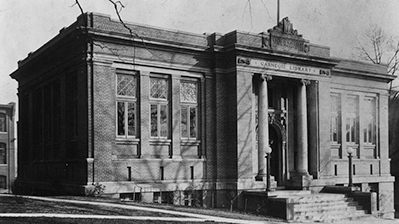 Architectural records in the Georgia Tech Archives contain materials related to architectural design in the southeast. This collection holds the work of Georgia Tech alumni and faculty, such as Francis Palmer Smith and Joseph Amisano, and well-known architects like Neel Reid.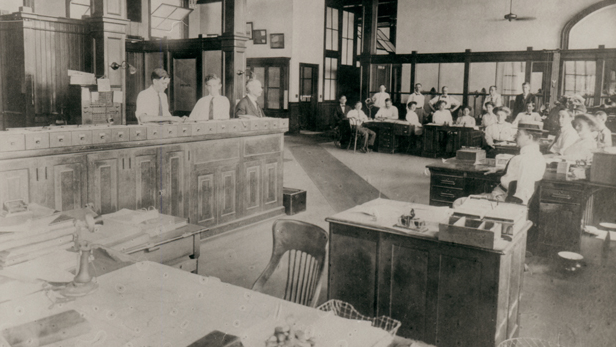 Collection of textile mill industry materials in the southeast, which document the religious, social, and economic issues of nineteenth and twentieth century mills, particularly in Atlanta. This collecting area illustrates the historical connection the textile industry has to Georgia Tech with the development of the Textile Engineering program in 1897 to the current School of Materials Science Engineering.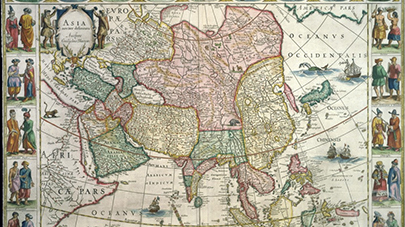 The Georgia Tech Archives is the steward for the Library's rare book collections which focuses on the history of science, math, architecture, and technology. With special strength in Newtoniana, the library owns a copy of each of the first three editions of the Principia Mathematica (1687, 1713, and 1726). One of the library's most beautiful treasures is the nine-volume Dutch language edition of Joan Blaeu's Grooten Atlas (or Grand Atlas), published in the 1660s. Other collecting areas include mathematics, particularly probability, sciences, technology and architecture.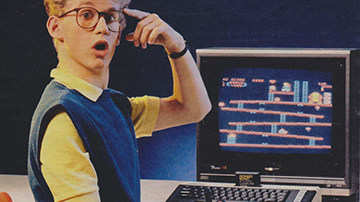 retroTECH is a Georgia Tech Library program in which the campus community can create the future by exploring the past. With the emerging retroTECH Lab as a home base, students, faculty, staff, alumni, researchers, and community partners engage in hands-on research, DIY peer-to-peer digital archiving, experiential learning, and outreach around the evolution of technology.
The Georgia Tech Archives Digital Portal features over 13,000 digitized and born-digital items.
Browse The Collection
Requesting Archival Material
The Georgia Tech Archives materials are offsite and must be requested at least 24 hours in advance. Materials are pulled Monday-Friday only (requests made after 3:00pm on Friday will be available on Monday).
All requests for Georgia Tech Archives materials are made through our online request system, Aeon, which replaces all paper registration and request forms. With the online request system you can:
Submit requests automatically via links in our finding aids or the Library's online catalog
Submit requests in advance of a visit to the Archives
Submit orders for reproductions including digital scans
Track the status of each request
Access detailed information about past requests