Tech's Tactile Thursdays: Paper Beads
11:00 AM
Price Gilbert Library, AIRspace room 2222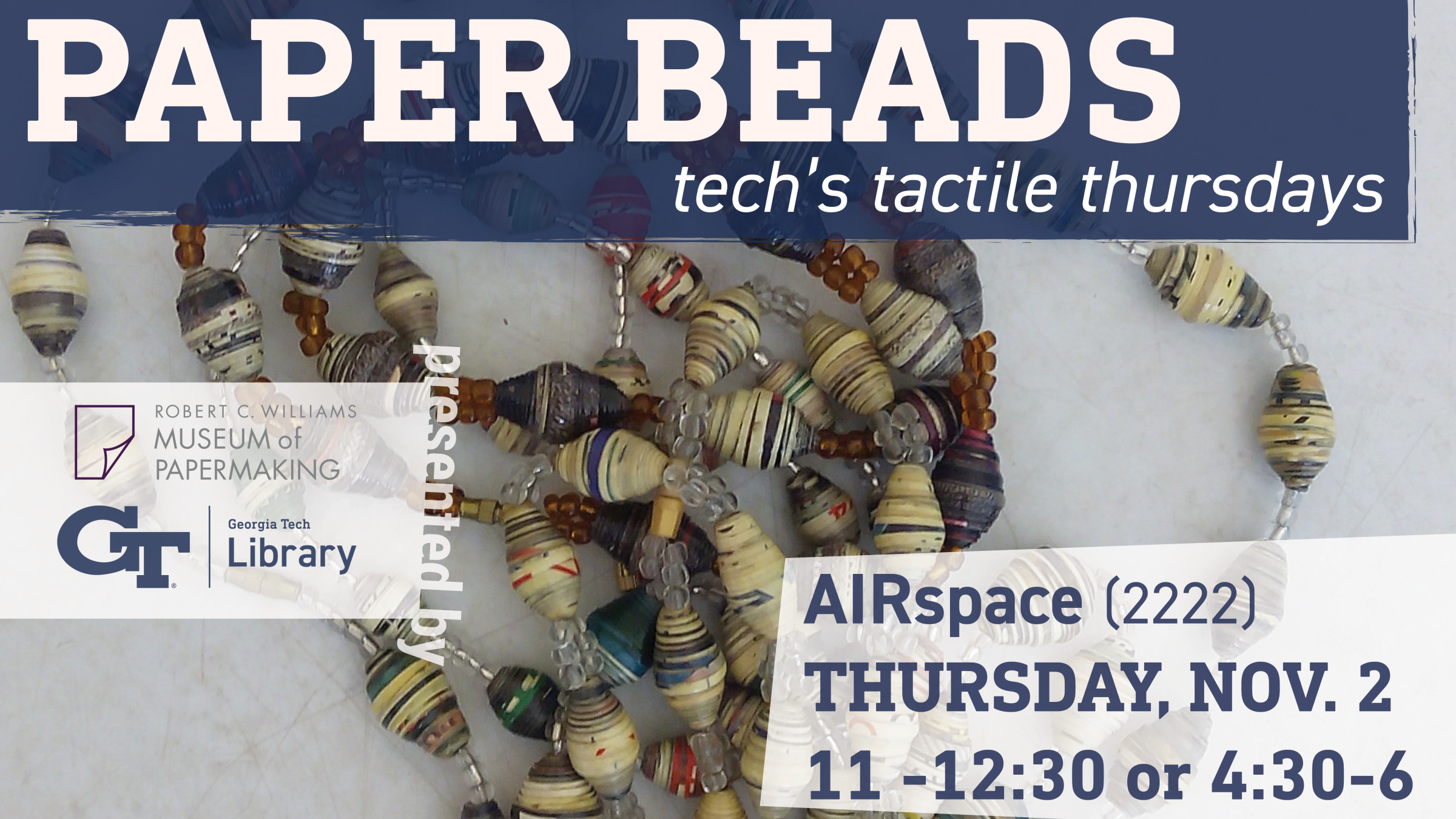 Love jewelry and paper? Join us for a bead making workshop and learn to transform a readily available material – paper into delicate art you can wear!
Participants will then learn basic jewelry techniques to create one-of-a kind bracelets, necklaces, and more using their creations. All skill levels welcome. 
This workshop is located in Price Gilbert Library in AirSpace (room 2222).
Registration is required.