Tech's Tactile Thursdays: Paper Assemblage
11:30 AM - 12:30 PM
Price Gilbert Library, AIRspace room 2222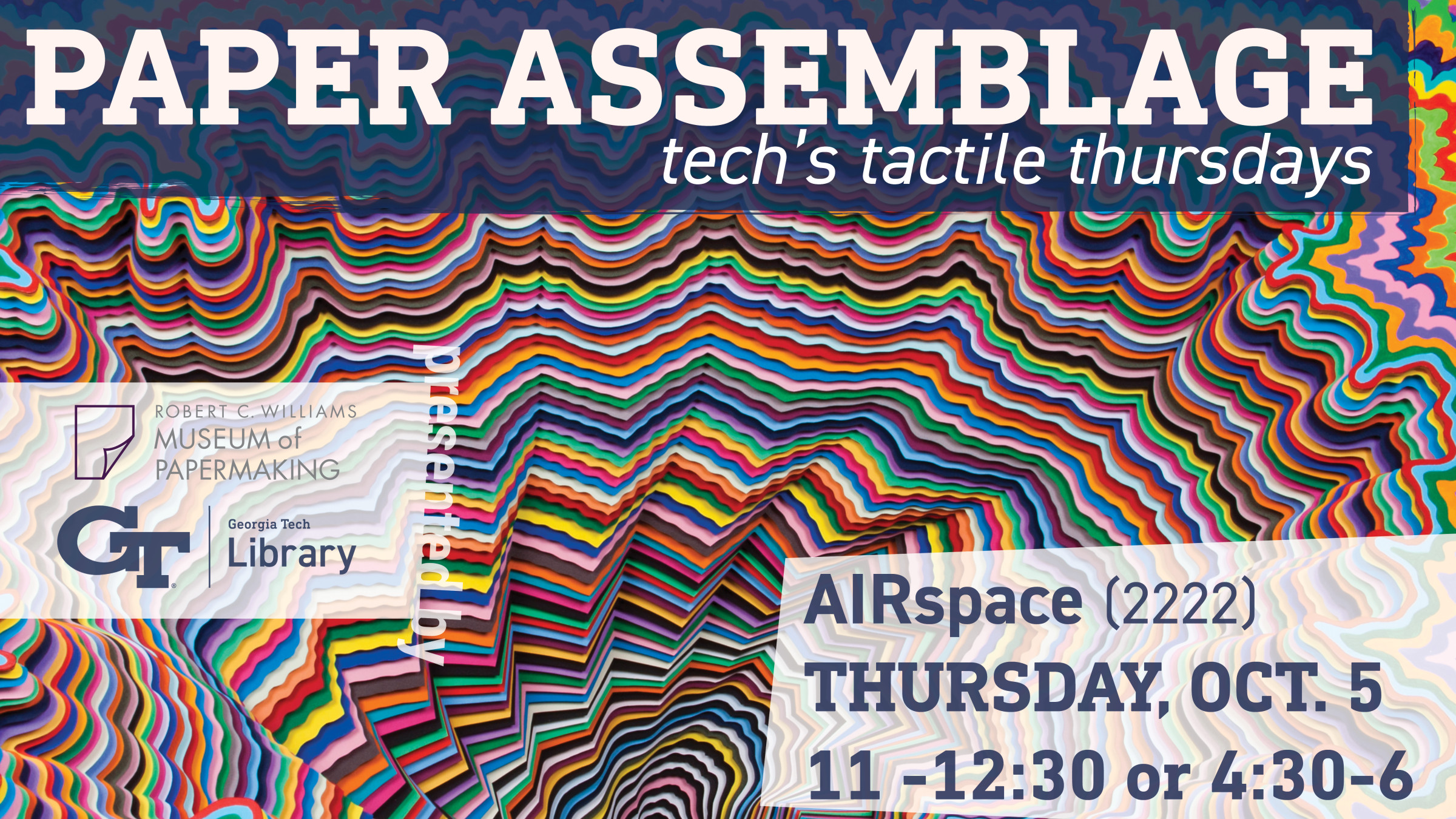 Learn how to join paper elements together using a variety of methods to create large paper assemblages.
Stitching and adding mixed media are just a few techniques that will be explored. A variety of paper elements will be available for participants to use to form assemblages.
Participants are encouraged to bring paper items with them to use. All skill levels welcome and all materials provided. 
This workshop is located in Price Gilbert Library in AirSpace (room 2222).
Registration is required.