Library unveils revamped digital repository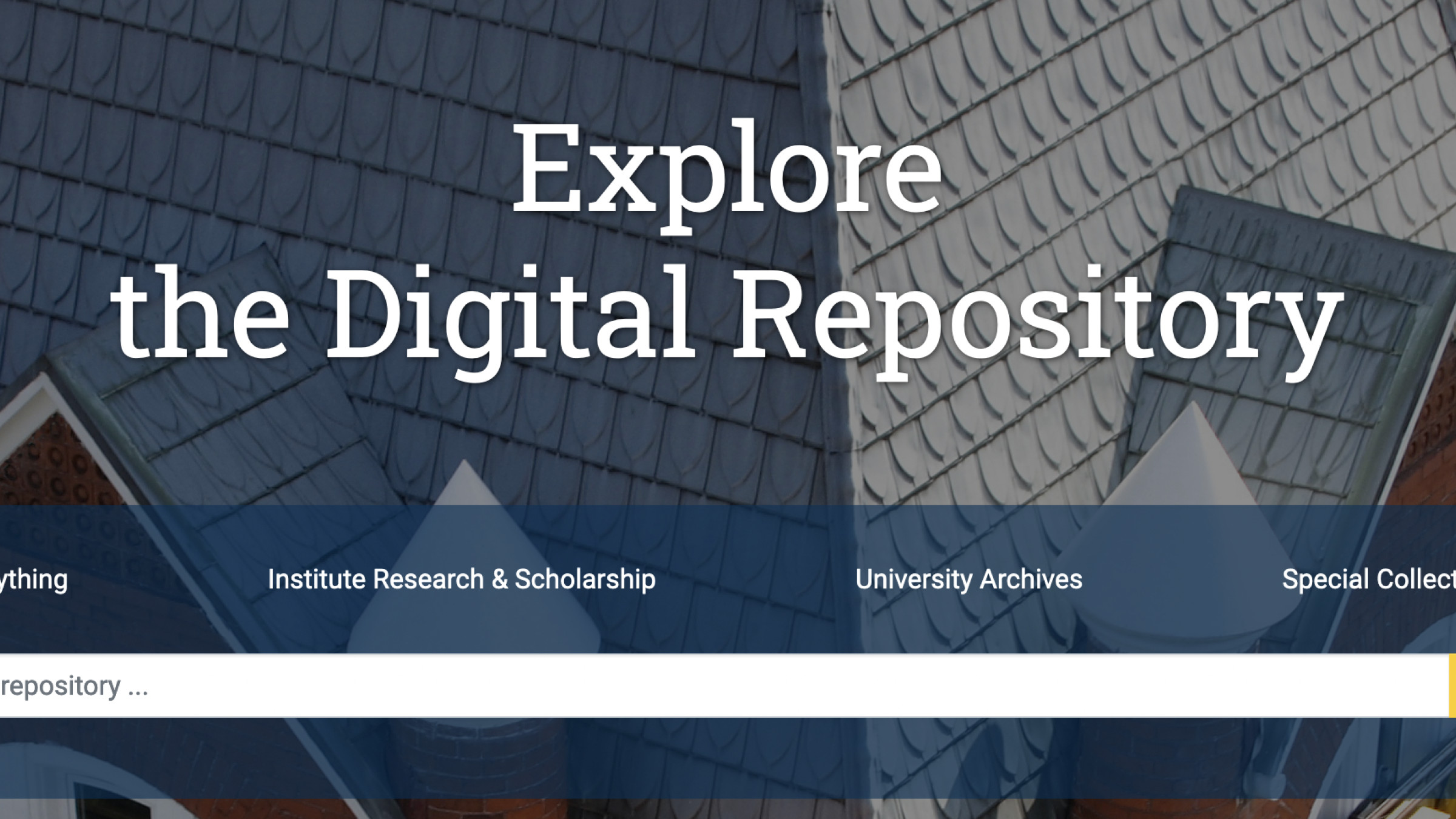 Today the Library is proud to unveil its revamped digital repository to the Georgia Tech community. Visit https://repository.gatech.edu to explore the site. 
The Georgia Tech Digital Repository collects, preserves, and expands access to the unique digital collections of immediate and long-term value to Georgia Tech and the global community. The site brings together scholarship, archives, and special collections and features persistent landing pages for Georgia Tech publications, authors, advisors, and units.
In addition, the revamped repository offers enhancements to support the Library's open scholarship and digital archives offerings and functionality for integration with campus systems and data initiatives, including persistent identifiers. 
"We're thrilled to introduce the new and improved digital repository to the Georgia Tech Community," said Dean Leslie Sharp. "Years of work have going into making sure this next-generation repository allows researchers, scholars, historians, and archivists to preserve their work for generations of students and faculty to come. This is one of the many ways the Library is working to improve our services and users' experiences to support the academic and research mission of Georgia Tech."
The Georgia Tech Digital Repository welcomes submissions of university records, research, and scholarship, including student work and open educational resources. For more information, visit https://repository.gatech.edu/smartech-submission.
Researchers who would like a persistent landing page that provides access to the publications they have submitted to the repository are invited to contact repository@library.gatech.edu.